As a full service fitness gym, Sierra Fitness offers a wide variety of fitness training services—fun, energetic group classes, personalized fitness plans and packages, and an assortment of equipment and machines for group or individual training. We are more than just a gym, we are a community.

Fitness Gym



Full service fitness equipment including cardio machines and free weights. Our gym is the perfect place to work on your fitness with our personal training packages or all on your own.
Get Started ︎
Pilates Studios
Our 4 studio facility is equipped with 18 pilates reformers, 11 springboards, 2 cadillacs, 2 wunda chairs, and multiple accessory apparatus and barrels. Fun, intimate classes with lots of energy.

Get Started︎
Studio 3 (Group Pilates)
Classic Pilates
Group Reformer classes are a flexible and an affordable option for the Pilates aficionado. In a Group Reformer Class, a maximum of 6 students are guided through a full body workout under the watchful eye of a certified Pilates instructor.


Classic Combo
Our Classic Combo Pilates class is designed to build strength and challenge co-ordination by deepening your pilates workout and your personal calorie burn. We include the jumpboard and the reformer to give a low-impact alternative to a cardio infused class. A variety of ailments like osteoporosis, use this workout as it is good for bone building. Ankle and knee issues see tremendous improvement because the non-gravitational nature of jumping in the supine position means that less stress is placed on the joints.
Studio 2
Private Training
Pilates rebalances muscular imbalances, helps to correct postural alignment and promotes proper neuromuscular firing. Private sessions allow you to work with an instructor, one on one, to achieve your own personal goals - athletic training, injury rehabilitation or postural correction. Private classes are also great if you are pregnant and looking for a way to work pilates into your prenatal fitness and wellness routine.

We offer Private one to one training and Semi-Private two to four clients training in our large fully equipped studios. Private classes are a great way to work with specific unique body circumstances, injuries, and also a way to get familiar and comfortable with the machines to eventually join our large group classes.
Springboard
Springboard Training is a body weight workout that develops strength, balance, flexibility, and core stability simultaneously with spring resistance. The blend of Springboard resistance and circuit training enable hundreds of exercises for every fitness goal. HIIT or High Intensity Intervals are added for variety and to bring on the sweat.
Studio 4 (Group Pilates)
Pro Pilates
Pro Pilates This innovative and effective fitness method is the optimal workout for individuals who want to quickly achieve a sleek, defined physique. Performed on our NEW Pro Pilates reformers, you'll be in a group with everyone working, sweating, grooving to great tunes and simply having a blast. This "amped up" Pilates class combines resistance, lengthening, strength-training and cardio, helping you achieve results unlike any other type of fitness program.
EZ Pro Pilate
Designed for a client new to the equipment, or just returning to Pilates. You will enjoy a full-body workout at a tempered pace. This starting point is for any client who is uncertain of this "athletic" Pilates styled class. You will learn to improve your fitness level in a safe environment, modifying positions and moves as needed to challenge you. Additionally, you learn about the equipment benefits - how it works, how to use it, and how to find the right burn-level to enjoy a challenging workout.
Current time
Today's date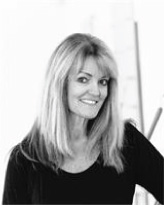 Sandy Duvall
Sandy started her fitness career opening her first aerobics studio in 1982. Since, Sandy has travelled the world training and consulting for various companies and fitness facilities. One of the first Aerobic Champions, Duvall also helped develop fitness products such as The "Thighmaster" working with Susanne Somers and the "Slide" working with Cheryl Ladd. As an entrepreneur, Sandy continues to develop and implement new fitness methods keeping her facility always on the cutting edge!
---

Stacey Hanson Watkins
Stacey is the Fitness Director for Sierra Fitness Pilates Studios. In her career as a Pilates professional since 1989, Stacey has designed programs for fitness, dance, sports, rehabilitation and academic settings. She is certified as a Master Pilates Trainer in four separate Pilates Certification Alliances internationally and holds two degrees B.A Dance, and B.Ed. from Australia.


Being invited to join BASI Pilates in the USA as Director of Education since 1998, this led her to travel and continue to teach nationally and internationally as a BASI Master Trainer. Body Arts and Science International offers a college level learning environment for the professional seeking a thorough education in the Pilates Method. As a former dancer, kinesiologist, certified Rolfer and myofacsial expert - her training in physical education has led to deeper understanding of injuries, body mechanics, and the need to balance body energies within each workout. Professionally choosing to work with rehabilitation facilities for most of her career brought a love for Physical therapy and an acceptance into the masters program here in USA. Stacey hopes to continue this education in the next few years. Extra Fitness certifications include TRX, Booty Barre, Indo-Row, Pre & Post-Natal Pilates, and Yin Yoga.


Stacey now lives with her daughter as USA Citizen in Los Angeles.
---
George Holquin
George started out as a massage therapist in 1994, receiving his certificate from California School of Massage. He is certified in both Swedish and American massage therapy. After a few years in the massage industry, George decided he wanted to further his skill set in the physical fitness world. George received his personal training/fitness specialist certificates from Mount Sac in 2000, and continued on to become a physical therapy aid in 2001. George enjoys Sport Specific Training. He is a fan of all Los Angeles sport teams, as well as the Oakland Raiders.
---
Rebecca Toubar
Becky Touber is a former competitive bodybuilder. She won the title of Miss California Natural, locally, and was ranked 3rd nationally for heavyweight drug-free women. Inspired to help others to achieve their strength and wellness goals, she acquired her AFAA certification in 1993. Becky won nearly every contest she entered, while avoiding all performance-enhancing drugs, giving her a unique skill-set in both nutrition and sports conditioning. It all came down to diet and technique.

Post competition, Becky used that expertise to devise her own ideology, allowing herself and her clients to thrive without deprivation. She takes pride in imparting an entirely holistic perspective, stressing balance and moderation, in the gym and in life. Becky has the benefit of a long career in the wellness industry and doesn't just talk the talk. She walks the walk.
---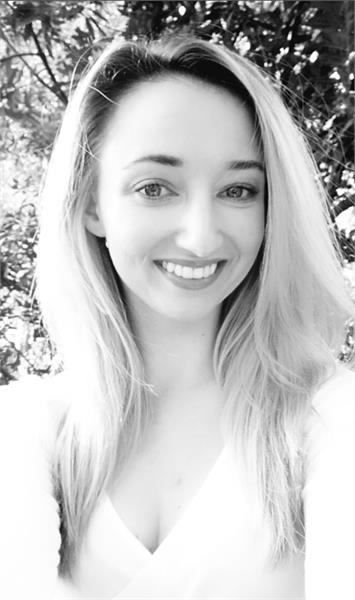 Samantha Chamberlain
Samantha Chamberlain is passionate about helping others. She recently earned her Pilates and Dance teaching certificates at Mt. San Antonio College. Soon after completing her Pilates training, she started teaching and spreading her knowledge of movement through Pilates. Samantha advocates finding a healthy balance physically, mentally, and emotionally.
---
Marie Meek
Marie is a mother of 2 and has been a Pasadena-area entrepreneur and supporter of local charities her entire career. Early in her 15 years in the Hospitality and Service industries, a passion and talent arose to heal people and make them strong, and to collaborate with the area's top physical training professionals to hone her skills.Today Marie has a following of loyal clients and is absolutely dedicated to expanding her education and success in personal health and fitness. Posting top scores in her ISSA certification, she is now an energetic instructor at Sierra Fitness and is continuing her studies to become a greater authority in the disciplines of Pilates, Massage and Reiki.
---
Gabriela Arredondo
Gabriela Arredondo is a certified Pilates and TRX Instructor. She has a life-long passion for physical and mental fitness and her devotion to fitness propelled her to a 4th place finish in national collegiate competition (NCAA), as a cross-country team member, for California State University, Los Angeles. She also has an Associate of Arts degree, and an Associate of Science degree from Pasadena City College, embracing an education that combines a focus on aesthetics and nutrition, respectively. Her mantra is happiness and good health through exercise, healthful nutrition and a positive attitude.
---
Taylor Reicheun
Taylor is a certified personal trainer through NASM. Taylor loves to share his passion and enthusiasm for fitness by helping others reach their personal goals. Taylor has personally made positive lifestyle changes through fitness and nutrition which initially sparked his interest in working in the health and wellness industry. Come join Taylor on your fitness journey today!
---
Rocio Ponce
Rocio is a nationally certified personal trainer and has been teaching personal and group fitness classes for over 25 years. She is also certified in classical Pilates as well as Lagree Fitness. Rocio graduated from CSULB in Dance and has taught dance, fitness & mind-body classes at CSULA, Equinox, Yogaworks, and Total Woman Gym amongst other fitness facilities & fitness boutiques.
Some fun facts: She is a Flamenco Dancer; has competed in Bikini Bodybuilding Competitions and was a cast member in Cirque Du Soleil but it ended with an unfortunate injury to her shoulder and left hip. It took a slow and long recovery journey which helped her to understand and able to relate to a lot of clients with previous injuries.
Rocio's passion is to help you reach your optimum overall health, guiding you every step of the way. This is what she was born to do.
Phone: (626) 836-1236
Fax: (626) 836-1230
Copyright © 2021 Sierra Fitness. All rights reserved.